Take a few minutes and get to know us a little.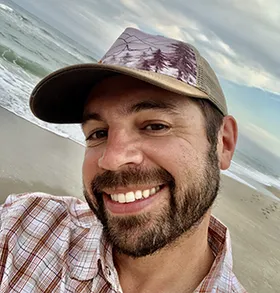 Kevin S. Hahn, DDS
Hahn Dental Group
Dr. Hahn has been practicing restorative, cosmetic, and holistic dentistry for over 16 years. He believes dental health is an important aspect to whole body health. It takes great care and skilled precision to provide patients with quality and long lasting bright and healthy smiles, and is considered a top practitioner in his field. Dr. Hahn has done extensive research on the potential toxins associated with dentistry and works to provide his patients with safer alternatives in both materials and practices. He believes in informed consent and that patients should play an active roll in their healthcare by providing them choices and information so they are empowered to advocate for themselves and their loved ones.
Kevin S. Hahn, DDS graduated from Loma Linda University School of Dentistry in 2004. After practicing in Washington State for several years, Kevin and his wife, Maija, decided to move back to Michigan with their 3 children to be closer to family. He enjoyed serving patients in both the greater Grand Rapids areas as well as taking over his father's dental practice in 2016. In 2022, Dr. Hahn moved his family and his dental practice to Florida where he finally got to hang up his winter boots once and for all and enjoy the Florida sunshine (and freedom) year round. He now enjoys exclusively providing dental services in Merritt Island, Florida with is colleague, Dr. Mario Caballero.
Outside the office, Dr. Hahn enjoys the great outdoors and in summers you will often hear him sharing his tales of camping, boating, off roading, and water sports, and in winters- epic death defying tales of the slopes. He is also an excellent cook (ask his wife), and enjoys being behind a camera more often than in front. Dr. Hahn is most memorable for his bedside humor that keeps patients laughing and feeling at ease. You won't find another dentist or a better dental experience than at Hahn Dental Group, that's for sure!
Dr. Hahn is a member of the American Dental Association, Michigan Dental Association, West Michigan Dental Society, the Chicago Dental Society, the Florida Dental Society, and is vice president of R.E.A.C.T, Inc, Research and Education for Autistic Children's Treatment; a non-profit organization committed to supporting unbiased research for autism and other pediatric disorders and diseases to bring hope and healing to individuals and families suffering. He sat on the board of the Barry Community Free Clinic which provides healthcare services to the underserved community until he moved to Florida. He hopes to continue his community outreach in Brevard County.