Posts for: August, 2017
By Applewood Dental
August 25, 2017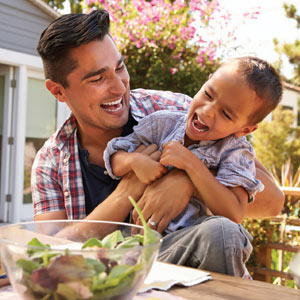 Summer brings warm weather and fun times, but it can turn our daily routine on end. And it poses some season-specific risks to oral health, so here are some tips for a tooth-healthy summer.
TIP 1: Keep up your oral hygiene. It's easy to forget to brush or floss regularly when days are jam-packed with summer happenings. You may be off your normal schedule, but don't be off your game when it comes to oral hygiene. Be sure to brush twice a day and floss at least once a day, and make time for a regular professional cleaning.
TIP 2: Stock up on healthy snacks. When a hectic summer schedule is combined with summertime heat, no one feels like cooking.  Mealtimes may become less regular, and snacking plays a more prominent role. So keep your refrigerator and pantry stocked with wholesome choices like cheese, fruits and vegetables, and nuts.
TIP 3: Watch out for "Swimmer's Calculus." Attention all swimmers: Did you know that people who spend many hours in the pool can get hard brown deposits on their teeth called "swimmers' calculus?" This is because chemicals added to swimming pools can break down proteins in saliva. Do not panic: An extra professional cleaning between regular dental visits can keep swimmers' calculus in check.
TIP 4: Wear a mouthguard to prevent dental injuries. Whether joining friends for a game on the court or in the field, be sure to protect your teeth. Mouthguards custom-made for you at the dental office offer the best fit.
While enjoying all that summertime offers, don't forget to play it safe… and don't forget to smile! If you have any questions, please contact us or schedule an appointment for a consultation.