Posts for: May, 2013
By Applewood Dental
May 30, 2013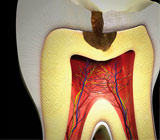 For years the main approach to treating tooth decay (or caries) could best be described as "drill and fill" — remove the decayed tooth material and fill the resulting cavity. But a new approach has come to prominence that addresses not only the results of decay, but seeks to identify and treat the underlying conditions that caused the decay in the first place, and may continue to infect other teeth.
This approach is known as Caries Management By Risk Assessment or CAMBRA. Rather than a "One Size Fits All" approach, CAMBRA individualizes treatment and prevention options by first assessing your own individual risk for tooth decay.
We base this assessment on what might be called the Caries Balance. On one side are factors that increase your risk of tooth decay, easily remembered by the acronym BAD: Bad bacteria that produces acid; Absence of healthy, functional saliva that neutralizes the effects of acid; and Dietary habits that are heavy with sugars, acids and between meal snacking. On the other side are protective factors that reduce your risk, known as SAFE — Saliva and sealants that protect the surfaces of teeth; Antimicrobials that help rid the mouth of bad bacteria; Fluoride, which strengthens teeth against de-mineralization caused by acid; and an Effective diet.
The assessment first involves a survey of questions about your hygiene habits, dental history and lifestyle: Do you brush twice and floss once daily? Do you live in a fluoridated area or use fluoride mouth rinse? Do you smoke? Have you had frequent cavities in the past? These and other questions, along with a complete dental exam and acid level testing, can give us a more accurate understanding of your risk and how best to incorporate treatment that reduces it even further.
Using CAMBRA, you and our dental team develop a true partnership that actually transforms your dental health from simply treating existing caries, to preventing future occurrences.
If you would like more information on the CAMBRA approach to caries prevention, please contact us or schedule an appointment for a consultation. You can also learn more about this topic by reading the Dear Doctor magazine article "Tooth Decay: How to assess your risk."
By Applewood Dental
May 15, 2013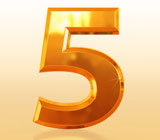 Everyone's heard the jokes about root canals. Now, let's go beyond the myths and get to the "root" of the matter. Here are a few things everyone should know about this relatively painless and beneficial procedure.
1) If you experience discomfort after eating hot or cold foods, sharp pain when biting down, swelling of the gum tissue, or acute tooth pain, you may need root canal treatment.
All of the above are symptoms of disease in the pulp tissue, which lies deep within the roots of teeth, inside tiny canals that go from one end of the root to the other. Pulp tissue can become infected or inflamed for a variety of reasons, such as trauma or deep tooth decay, causing pain and leading to further complications.
2) Diseased pulp tissue in the root canal must be removed to prevent more problems.
The acute pain may go away — but without treatment, the infection in the pulp tissue won't. It will eventually travel through the ends of the tooth's roots and into surrounding areas. This can lead to dental abscesses, and may even cause systemic problems and diseases in other parts of the body.
3) Root canal treatment is effective.
Removing the diseased pulp tissue removes the infection. Pulp tissue itself is a remnant of tooth development which the tooth no longer needs. After the tissue is removed, the root canal is filled with a biocompatible material, and then it is sealed. A crown or other restoration is usually done after root canal treatment to restore the tooth to its full function.
4) Root canal treatment is generally pain-free.
Just like having an ordinary filling, the process begins with an anesthetic administered to numb the tooth and the nearby area. A tiny hole in the tooth's biting surface provides access to the canal, and minute instruments are used for the procedure. Afterwards, over-the-counter pain relievers are typically all that's needed to relieve the sensitivity that may persist for a day or two following the treatment.
5) A properly done root canal preserves your natural teeth.
A tooth that has had appropriate root canal treatment and restoration can last just as long as a natural tooth. That's important, because the other option — removal of the tooth — can lead to issues like unwanted tooth movement and bite problems. Saving your natural teeth should be the first priority in proper dental care.
If you would like more information about root canals, please contact us to schedule an appointment for a consultation. You can also learn more about this topic by reading the Dear Doctor magazine articles "Common Concerns About Root Canal Treatment" and "Signs and Symptoms of a Future Root Canal."