Posts for tag: sedation dentistry
By Applewood Dental
May 30, 2014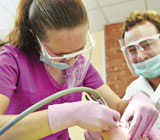 In dentistry (as well as other branches of medicine) pediatric conscious sedation is becoming more widespread than ever — but some people aren't yet familiar with this beneficial therapy. Conscious sedation can remove anxiety and produce a feeling of calm and relaxation during dental treatment; however, unlike general anesthesia, it doesn't cause the loss of consciousness. That means patients can still breathe normally and can respond to certain stimuli, while feelings of pain and anxiety are blocked.
Conscious sedation is often employed for invasive procedures such as tooth extractions or root canals — which cause some people a great deal of apprehension, no matter what their age. It can be especially useful for children, however, who may have a more limited ability to understand (and cooperate with) their dental treatment. Because the medications are commonly administered orally (by mouth), there's no needle to provoke fear. And when it's over, there is usually little or no memory of the procedure that was done.
Pediatric conscious sedation is typically administered in an office setting by a dentist with special qualifications. The American Dental Association, the American Academy of Pediatric Dentistry, and the American Academy of Pediatrics have jointly established criteria for its use. Specialized training and continuing education are part of the qualification process; additionally, the dental office must be equipped with advanced life-support equipment and trained staff, who can help in the unlikely case of an emergency.
While your child is receiving conscious sedation, he or she will be monitored by a designated staff member who keeps a close watch on vital signs like blood pressure, oxygen levels, pulse rate and respiration. This helps to ensure that the level of sedation remains safe, yet effective. When the procedure is over, the medications wear off quickly; however, children will certainly need a ride home, and shouldn't return to school until the next day.
As new medications are developed, more dentists receive special training, and the cost of associated equipment becomes more reasonable, the practice of pediatric conscious sedation is becoming more widespread. For many kids, it could mean the difference between having fearful childhood memories of the dental office that linger on through life — and remembering almost nothing at all.
If your child has dental anxiety or requires invasive procedures, pediatric conscious sedation may be a good option for you to consider. For more information, call our office to arrange a consultation. You can learn more in the Dear Doctor magazine article "Sedation Dentistry for Kids."
By Applewood Dental
April 05, 2013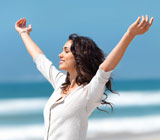 Have you been avoiding seeing a dentist because you are afraid that the visit might be unpleasant or painful? Are you unhappy with the appearance of your teeth and the health of your mouth, even envious of others who are able to visit their dentist without hesitation?
If you've answered yes to these questions, you are not alone. Many people experience some anxiety about visiting their dentist. Some fears are based on past negative experiences, indirectly influenced by family members or friends, or even by images seen in the movies. Regardless of the origin of your fear, we will work with you to turn negative perceptions or experiences into positive ones. The most important thing to remember is that allowing dental problems to remain untreated can have bad consequences, including toothache, infection, poor appearance and even general health complications.
We will listen to you and even encourage you to express your feelings. Tell us the details of your fear and anxiety. You won't be judged but, instead, we want to understand exactly what troubles you, so that together we help you overcome what is preventing you from getting the care you want and need.
You will be in control at all times and we will never rush you. First we'll spend the time necessary to get you comfortable, before we even do any dentistry. After all, attempting to rush through a procedure may only incite more anxiety, and that is the last thing we want to do! We want you to leave our office with the feeling that you can more comfortably see us again building on your last positive experience.
If you would like to talk to us about what's bothering you and begin working together towards a solution, please call us today to schedule a consultation. To learn more about how patients and dentists can work together to eradicate dental fear, read the Dear Doctor magazine article "Overcoming Dental Fear & Anxiety."
By Applewood Dental
February 26, 2013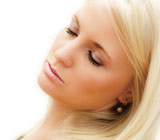 For some people, going to the dentist is just like any other routine healthcare visit that they manage without any qualms. For others, the experience can cause some trepidation or even anxiety. In fact, some people even contemplate canceling appointments and neglecting their oral healthcare. If the latter better describes how you or someone you know feels about going to the dentist — even for a routine exam and cleaning — then we have great news for you! We offer our patients oral sedation (sedation dentistry) that allows you to relax both your mind and body so that you can focus on feeling peaceful and at ease rather than anxious.
What is oral sedation?
Often referred to as "comfortable" or "relaxation" dentistry, sedation dentistry offers an approach to dentistry that includes gentle management of your anxiety by using an anti-anxiety prescription medication that simply dissolves away your anxiety. The medications are administered by mouth (orally) to help transition you from feeling nervous to a more comfortable state of being.
Is it easy to take?
Another reason oral sedation is so popular is because it does not require an injection (shot), so, if you are afraid of needles, you simply do not need to worry. Typically, a pill is first placed under your tongue (sub-lingually) where it dissolves and penetrates the skin going straight into your system and then the rest is simply swallowed. This method and the quick-acting sedation medication make relaxation both effective and safe.
Is it safe?
Pharmacists and health professionals measure medications' effectiveness by measuring their "therapeutic index." The larger the number is on this scale, the safer the drug. The oral sedation medications we use have the highest numbers possible on this scale and thus they are the least likely to cause any adverse (negative) reactions.
Want to learn more?
Contact us today to discuss your questions or to schedule an appointment. You can also learn more by reading the article "Oral Sedation Dentistry."