Posts for tag: dental emergency
By Applewood Dental
December 01, 2014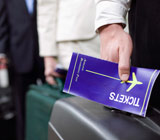 Traveling to faraway places is the stuff of daydreams for many people, and even more exciting when the dream comes true. But that excitement could be dampened should you ever be faced with the reality that your medical treatment options abroad can be quite different from what you enjoy at home in the United States.
Dental care is no exception. If you have a dental emergency abroad, you may be unpleasantly surprised at the lack of available care at the level of quality you're accustomed to at home. It's prudent, therefore, to take a few precautions before you go and do a little research on sources of dental care where you'll be traveling.
Before your trip you should schedule a dental visit, especially if you have some lingering issues that need attending; you should also be sure to plan this well enough in advance to allow time for any subsequent treatment and convalescence. It's especially important that you have damaged or cracked teeth treated, as well as complete any recommended root canals. You should also schedule a cleaning, and have any teeth with sensitivity issues checked for possible periodontal (gum) disease.
While you can significantly reduce your risk of a dental emergency before you travel, you can't eliminate it all together — a problem could still arise during your trip. It's advisable, then, that you bring along contact information for people or organizations that could assist you with obtaining medical or dental treatment. Your hotel concierge, the U.S. Consulate or Embassy, or even other Americans living or stationed in the country you're visiting can be helpful sources of information. You might also contact the International Association for Medical Assistance to Travelers (www.iamat.org) or, if in Europe, the American Dental Society of Europe (ADSE) (www.adse.co.uk) for recommendations on care.
A dental emergency during foreign travel could turn that dream vacation into a nightmare. You can lessen the chance of that by taking these few precautions before you go.
For a copy of A Traveler's Guide to Safe Dental Care, visit www.osap.org. If you would like more information on dental concerns when you are traveling, please contact us or schedule an appointment for a consultation. You can also learn more about this topic by reading the Dear Doctor magazine article "Traveling Abroad? Tips for Dealing with Dental Emergencies."
By Applewood Dental
April 03, 2012
As the Boy Scouts say, it's best to be prepared. You may never have a traumatic injury to your teeth. But what if you do? Here are four questions and answers about such injuries and their treatment that may be helpful some day.
What are traumatic injuries?
We are talking about physical damage caused by a fall, an accident, or a blow to the face. The word trauma comes from the Greek root meaning "wound."
A traumatic injury can also cause broken, cracked, or split teeth, or a fracture to the root of the tooth. A tooth may be dislodged from its proper position, pushed sideways, out of or deeper into its socket. It may even be completely knocked out of your mouth.
What should you do if your tooth is knocked out?
With proper treatment, the tooth can be restored to its original place. You must handle the tooth gently and seek professional help as soon as possible. Rinse the tooth in cold water if it is dirty, but do not use any cleaning agent. Avoid touching the root. While hurrying to your dentist, keep the tooth from drying out by keeping it in a container of milk or of your saliva, or by holding it in your mouth between gum and cheek. It is vital to keep the tooth's living tissues moist until it can be professionally assessed and replanted in its socket. If a tooth has been dislodged but not knocked out, it must be repositioned in its socket and may be stabilized with a splint.
Who can treat a tooth that is damaged by a traumatic injury?
A general dentist, an oral surgeon or an endodontist is trained to treat such injuries. An endodontist is trained to treat the root canal(s) inside a tooth. The word comes from "endo" the Greek word for "inside," and "odont," the word for "tooth." After a tooth is replaced in its socket and stabilized, root canal treatment is often needed.
What is root canal treatment?
A tooth is composed mostly of dentin, a living tissue. The top part or crown is covered by hard mineralized enamel. The soft tissue inside the tooth, the pulp, contains blood vessels, nerves and connective tissues. It extends from the crown to the tip of the roots. Treatment of dental pulp injuries is called root canal or endodontic treatment and is usually needed to treat teeth that have been dislodged or fractured.
Contact us today to schedule an appointment to discuss your questions about injuries to teeth and related nerve damage. You can also learn more by reading the Dear Doctor magazine article "Trauma & Nerve Damage to Teeth."