Posts for: February, 2012
By Applewood Dental
February 15, 2012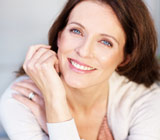 "Smile, and the world smiles with you," the old saying goes. For people who are afraid to smile because they don't like how their smile looks, the twenty-first century offers a myriad of solutions. Smiling shows your teeth in their various shapes, colors, and sizes, your gums and gum line, your tooth alignment, spacing, and bite all in relation to the rest of your face. Any of these can now be improved.
Through the knowledge, skills, and combined experience of our dental team, it is now possible to make teeth whiter, brighter, and more evenly aligned, to alter tooth shape and size, and to make the teeth and gum line more proportionally balanced. Here are some options for cosmetic dentistry:
Polish. Remove unwanted stains on outside tooth surfaces by having your teeth polished.
Teeth Whitening. If teeth are stained or have just lost their luster, whitening is a safe and effective way to lighten a smile.
Porcelain veneers. Applying a thin layer of dental porcelain restorative material to replace stained or damaged tooth enamel can truly change a smile.
Porcelain crowns. If teeth are damaged by decay or trauma, porcelain crowns can replace the parts of the teeth that show above the gum line.
Orthodontics. For teeth that are not in their correct and functional position, a variety of orthodontic techniques can be used including traditional braces, clear aligners and more—to improve crooked teeth or a malaligned bite.
Dental implants. Nothing ruins a smile more than missing teeth. Entire teeth can be replaced, including the roots and the crowns, using dental implants. These are exact replicas of the natural teeth and can be made to match their neighbors exactly.
To learn more about all types of cosmetic dentistry, read "Cosmetic Dentistry, a Time for Change." Or if you prefer, you can contact us to discuss your questions or to schedule an appointment.
By Applewood Dental
February 07, 2012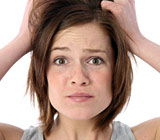 Grinding, clenching, and gritting your teeth are common reactions to stress — but their results can be quite complex. Here are some questions and answers that will fill you in on what you may not know about this widespread problem.
My dentist said I was bruxing. What does that mean?
Bruxing means that your teeth are grinding upon each other. Many people carry out this habit subconsciously and are not even aware that they are doing it.
Is bruxing or gritting harmful?
Such habits are called "parafunctional" (from para, meaning outside, and function, meaning purpose). This is because these stress habits exert much larger biting forces — as much as ten times more — than in normal biting and chewing activities. This excess pressure can cause damage to jaw joints and muscles, resulting in muscle spasm and pain; and to the teeth, resulting in wear, fractures or looseness. They can also cause headaches, earaches, and even neck and backaches because of the pressures on various structures in the face and mouth.
What is the usual treatment for problems arising from these stress habits?
The first thing we want to do is relieve your pain and discomfort. Second, we want to stop future damage. Application of heat or cold is helpful, and mild anti-inflammatory and muscle relaxant drugs are prescribed for pain and muscle spasm. To prevent future occurrences, we may treat you with biofeedback or refer you to someone who can offer psychotherapy.
What is a night guard and how can it help?
A night guard is an unobtrusive thin plastic appliance that is made to fit over the biting surfaces of your upper teeth. These guards are so unobtrusive that they can even be worn during the day if your stress level is so high that you grind your teeth during the day. The guard is adjusted to leave the lower teeth free to move against the surface of the guard, but they cannot bite into the upper teeth. This prevents wear on the teeth and lets the jaw muscles relax, preventing the pain of muscle spasm.
Contact us today to schedule an appointment to discuss your questions about stress and tooth grinding. You can also learn more by reading the Dear Doctor magazine article "Stress & Tooth Habits."